Steve Schicker
Co-Host & Company President
Personal Hunting Summary:
I grew up in a household where hunting was a passion in my father's heart and at the age of five he started bringing me to a field with him, teaching me everything he knew about woodsmanship, tracking, and how to get close to animals for a clean, ethical shot. Focusing not on the trophy, but rather the experience (which remains the creed of Forever Wild Outdoors to this day).
I have had a bow in my hands since then and got my first gun when I was Seven.
I shot my first Turkey at the age of twelve and have been successful every year since for the last thirty years on multiple birds in NY and eighteen other states in both spring and fall seasons with bow and with shotgun , rifle and bow in NY and six other states.

I attended College for a year studying wild life biology but had to leave as I was starting a new family. With this new family came two beautiful girls that are learning the ropes from me as I did from my father and as I pay it forward to the next generation they too will take their knowledge to the next level and pass it on to their children.
Professional History:
Forever Wild Outdoors: 1997 – Present
Founded Company, Originally Making and selling Wood Burned Wild Life Artwork. After 1998, changed company name to Forever Wild Outdoors Game Calls. Incorporated video to aid in game call sales and provided B- roll footage to other companies that needed what was in stock. Adding to the Forever Wild Outdoors Name "Video Productions", 2011
January 2005 – The final Morph of Forever Wild Outdoors To strictly a video production company compiling footage of hunts from around the world and North America to produce our own DVD series and Television show "Forever Wild Outdoors Adrenaline Adventures". Produced an episode for Turkey Call Television, WWII veterans Turkey Hunt. Provided footage to River Valley Game Calls For their Head Hunters II DVD – 2005 Currently using Mini DV and HiDef formats with Cannon and Sony Camera
Outdoor Industry History:
New York State Hunter and Bow Hunter Safety Instructor 1994 – 2001
Competitive Professional Turkey Caller
(Credits: 90 Top 3 Finishes )
1993 – present

Grand National Calling Championship:
1999-14th place,
2001/2005- 13th place
Masters Calling Championship:
2002- 7th place
2003/2004- 6th place
2006- 5th place
Grand Nationals Calling Championships
Qualified every year since 1998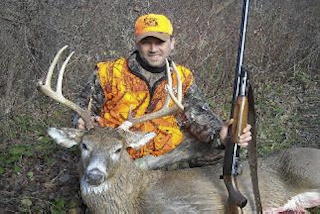 1st place NYS Calling championship –
Resident, 3rd in the Open – 2004
1st place NYS Calling Championship –
Resident, 2nd in the Open – 2006
1st place NYS Calling Championship –
Resident and Open – 2005, 2007, 2008
Finished in the top 3 in the NYS Calling Championships since 1998
Last Stand Video Productions : 1995 – 1996
Running Hi8 Analog Format on Sony Shoulder Mount Camera  |  Running Beta Format on Sony Shoulder Mount Camera
Some experience in analog video editing process
Lake Plains Chapter NWTF :1996 – 1999
Committee member,  JAKES coordinator, Calling Competition Judge
Top Calls Game Calls : 1996 – 1997
Turkey Calling Team, Sales and Marketing
Bristol Hills Outfitters : 1997 – 1999
Assisted in Fall and Spring guided Hunts, filmed client hunts, trade shows
Tilberg Game calls : 1997 – 1998
Sales And Marketing Game Call Designer
Paid Seminar Speaker : 1999 – Present
Grand National Intermediate and Junior
division Calling Contest Judge : 2001 , 2005 , 2006
Free Lance Outdoor Writer : 2006 -Present
New York State Chapter NWTF : 2007 – 2008
Coordinator of State Calling Championships @ Bass Pro Shops In Auburn N.Y.